FABRICE CALMELS, THE TALLEST BALLET DANCER IN THE WORLD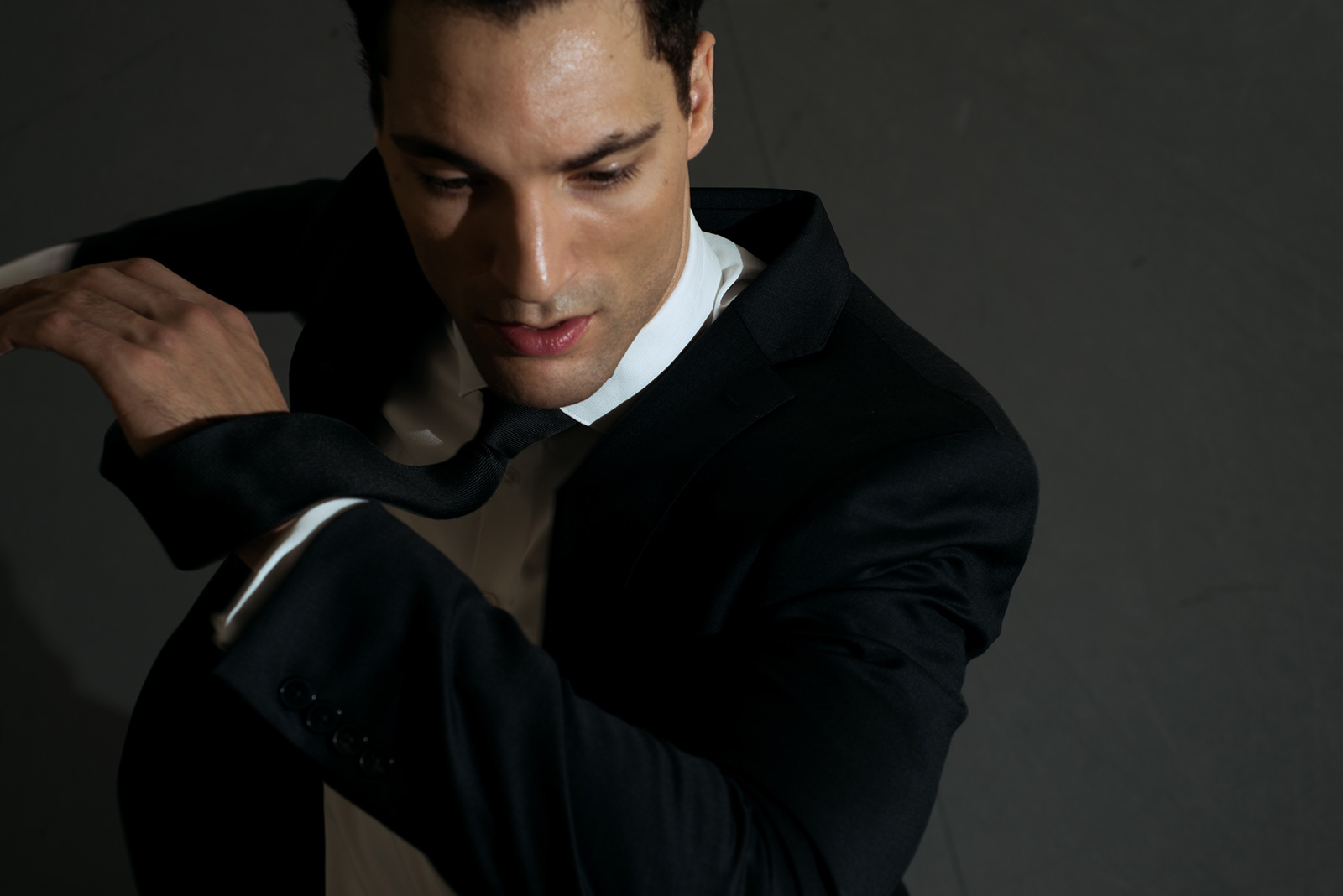 FABRICE CALMELS IS A FRENCH BALLET DANCER BUT NOT A REGULAR ONE. FABRICE IS THE TALLEST BALLET DANCER IN THE WORLD AWARDED BY THE GUINESS RECORDS BOOK. BUT BEING SO TALL DIDN'T STOP HIM TO FOLLOW HIS DREAM. BORN AND RAISED IN FRANCE THE DANCER BEGAN BALLET TRAINING AT THREE YEARS OLD. AT AGE ELEVEN CALMELS ENTERED THE PRESTIGIOUS, 300-YEAR-OLD PARIS OPERA BALLET SCHOOL. DURING HIS TRAINING AND SCHOOLING AT THERE, FABRICE PERFORMED AT THE BEAUTIFUL OPERA PALAIS GARNIER THEATRE. IN 2002 ESTABLISHED HIMSELF IN CHICAGO WITH THE JOFFREY BALLET, UNDER THE DIRECTION OF COMPANY CO-FOUNDER GERALD ARPINO WHERE HE IS CURRENTLY STILL WORKING.
" When I was a child, I was optimistic about the future and eager to learn about the greatest leaders from every industry. I wanted to know what they accomplished and how they contributed to change our world for the good. The music industry was fun and exciting; the movie industry was revolutionary; and the tech world was booming. Our society was growing and open to new ways of thinking. As a young boy, this was the future I was excited to be a part of. But in my twenties, I discovered a different world; a world growing in technology but declining in intellect; a world where we are connected to thousands, yet disconnected from the person sitting at the same table; a world focused on the quantity rather than quality. Technology is a wonderful tool for progress. However, the ease and convenience it has created has deteriorated our work ethic, and our ability to empathize and persevere. We now live in a world where information is controlled by those who control technology.
Today "facts" are just a google away. Yet, the irony is while "research" and "facts" are at our fingertips people no longer search for truth or reason but rather mere validation of their feelings.
Do not get me wrong, I love technology I just abhor the traits it has brought out in many people. I value the fundamentals of hard work, perseverance and determination, which is one of the main reasons I have dedicated my life to dance, an art form that embodies these characteristics. Dance is an art form that relies on physical as well as mental strength. The truest form of talent, you cannot fake the physicality, the strength or the emotion required to transcend in dance. Whether you love it or hate it, you cannot deny that my success was due to hard work and sheer determination. I have paved new paths in this industry and once my time is done, it is my hope that there will be another who will surpass me and pave new paths for another. This is the true meaning of progress. My dream is that society will once again value creativity, talent, skill, intelligence, courage, fact and reason. I have danced for the Joffrey Ballet for 15 years. I have pushed the boundaries of dance. I challenged the status quo as the Guinness Book Record holder for the tallest dancer in the world. But as I shift into the next phase in my life, I am looking to create new content to continue my ultimate goal of spreading these principles. Every project I pursue has an underlying theme of hard work, perseverance, and determination and the idea that with these qualities people can achieve great things in life.
These fundamentals can build a strong foundation in everyone's lives. My dream is to tell these stories through music, film, and speech. As a ballet coach, I train my students to push not only their physical boundaries but their mental capacities to never give up. I emphasize that hard work and perseverance are the key to success. In 15 years of teaching, I found that the most successful dancers were not the ones that effortlessly reached the top. It is the most determined students that had to struggle through that end up succeeding because drive and work ethic beats out natural talent. Hard work does not only turn out skilled dancers, but creates a culture of determination that inspires others and causes a ripple effect to those around them. I dream of seeing kids getting the right education; an education that flourishes their minds and inspires them to work hard for their achievements. I want them to be inspired to do more than their predecessors and surpass expectations. In my personal endeavors, I dream of being a complete artist. I have danced professionally for over 20 years and the stage experience has given me valuable knowledge that I can transfer into acting. Today, I am working on a lead role in a feature film, my official acting debut. I am also producing a full length animated film and a music album. I am excited to be exposed to new criticisms and to find new challenges to overcome. My hope is to explore and master these new art forms so I may spread my ideas to a new audience through my craft. "